DeRamus Also Raising Funds To Help India Christian Orphan School
Hoover, Alabama (July 21, 2015) Ashley DeRamus will be traveling to India August 7th  through August 22nd.  On the 21st Ashley will be honored by Down Syndrome International (DSi)  as advocate of the year 2015.
Ashley is using this opportunity to reach out and help those in need by raising funds to assist a school in India. She is asking for your help to supply materials and some new programs. The money will be used to supply Friendship International School, a Christian Orphan School in India, when Ashley visits.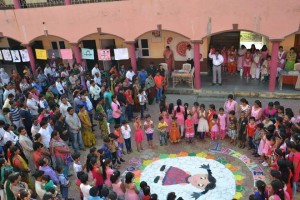 "I am so excited and honored to be able to travel to India and receive this award but even more excited to visit the school and help the children have what they need to learn." Ashley stated.
Could you please support Ashley with a donation of what ever you can. All of the funds raised will go directly to the school. A Go Fund Me account has been set up for this cause. http://www.gofundme.com/zjag5wg .
Down Syndrome International (DSi) announces awards in voluntary, professional and scientific categories to coincide with World Down Syndrome Day (WDSD) on the  March 21st each year. These awards are officially handed over to winning nominees at the World Down Syndrome Congress every three years. The awards for 2013, 2014 and 2015 will be handed over to the winners at the welcome dinner of the 12th World Down Syndrome Congress, Chennai on 19 August 2015.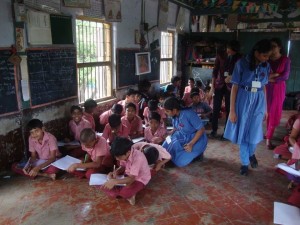 The Congress will focus on Panchtatvas – Social Awareness & Self determination, Health, Education & Employment, Support System, Rights and the Law for people with Down Syndrome.
For more information about Down Syndrome International go to http://www.wdsc2015.com/ .
If you would like to interview the Ashley contact AG Publicity at infor@agpublicity.com .
You can learn more about Ashley DeRamus and the Ashley DeRamus Foundation by going http://ashleybydesign.com orhttps://www.facebook.com/pages/Ashley-DeRamus-Foundation .
To contact Ashley for a special appearance E-mail adream.gk@gmail.com .
####
About Ashley Deramus Foundation
The Ashley Deramus Foundation was founded for and dedicated to the education, advancement and quality life-style of children and adults with Downs Syndrome. Through the work of Ashley and the foundation, our goal is to increase the awareness and enlighten others about the rewards and positive contributions we make. You can contact Ashley through Gary Kannegiesser at 440-670-2897 or adream.gk@gmail.com .