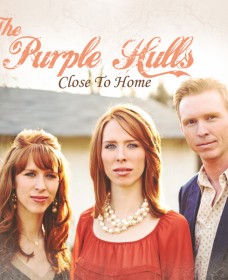 By Dixie Phillips
Twin sisters, Katy and Penny Clark, and their big brother, Ben, grew up on a generational family farm in the woods of East Texas. Their parents instilled a great work ethic in their children. Penny said, "Daddy hunted for meat and we grew our own fruits and vegetables. We milked our old Jersey cow and gathered chicken eggs every morning."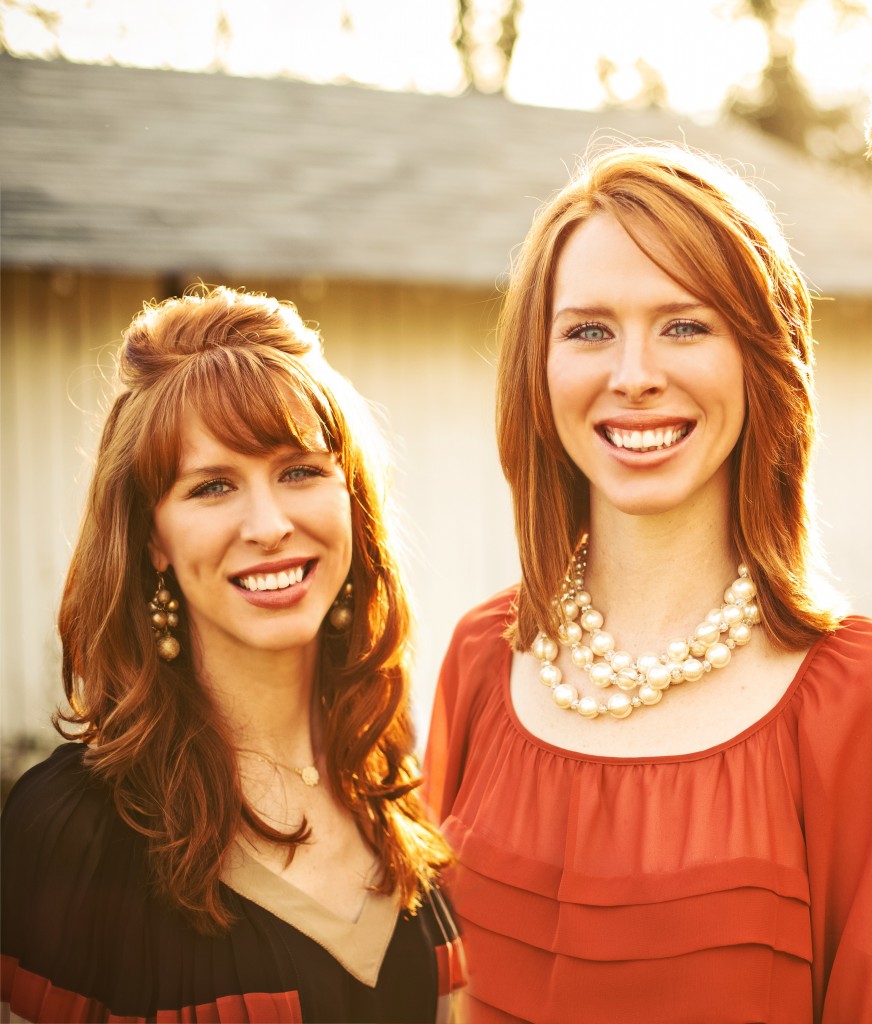 Hard work and family values are only a part of what instilled iron in the souls of the Clark siblings. Katy was quick to credit their Christian heritage for keeping them grounded in a topsy-turvy world. "We attended church every time the doors were open. Mama played the piano, Granny played the organ, and our uncle preached. We are very grateful for our godly upbringing."
Not only were the siblings taught from the Word of God, but they also received a quality musical education. The twins shared, "Our maternal grandmother was a music teacher for many years. She taught us to sing harmony and gave us piano lessons when we were very young." As the siblings grew older, they mastered stringed instruments and have become accomplished instrumentalists of every stringed instrument they can get their hands on.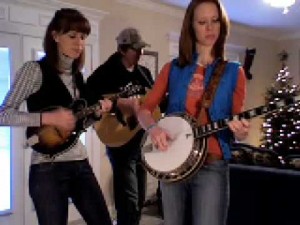 When the twins came home from college, they helped harvest the purple hull peas their daddy had planted. Katy said, "We'd fill a pretty good list of pea orders and use the money we made to pay for the next year of college. Purple hull peas were a significant part of our lives. So years later when we were trying to come up with a band name, someone threw the idea of naming our group The Purple Hulls, and it stuck. We connected with it because it reminded us of our roots."
Penny laughed and added, "Plus, we're the only thing that pops up on Google when you type in Purple Hulls. That's a real plus!"
Building on their roots has paid huge dividends to the talented siblings. As the Lord continued to open ministry doors for them and after they graduated from college, their brother encouraged them to move to Nashville, Tennessee, where they could pursue their music even more seriously. He had been living in Nashville and working as a musician for some successful country music artists. In fact, "Banjo" Ben resigned from his job with Taylor Swift to sign a publishing deal at Sony ATV, along with his sisters.
The group performed a lot with the Quebe Sisters, a phenomenal group of girls from Texas. Katy said, "They can play the stars out of a fiddle and sing tight three-part harmony. They have a very unique style. It's swing music. They are some of our best friends and we love learning a different style of music. In fact, we are incorporating what we have learned from them into our music."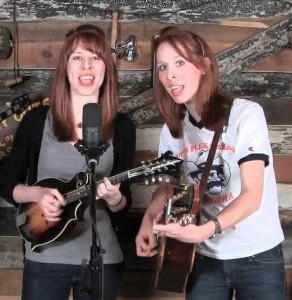 While some in the music industry might be tempted by selfish ambition, the Purple Hulls have their priorities in the right order. Family is very important to them. In 2012, when the twins learned their father was terminally ill, Penny and Katy left the bright lights of Nashville to be with their parents. Their father passed away a year later. The girls remained in Texas to be near their mother and help on the farm. Ben was unable to make the move. So the group presently only consists of the two sisters.
Not only are the sisters amazing instrumentalists and singers, but they are gifted songwriters, as well. They enjoy singing original material. Katy shared, "Whether or not it's songs we've written or songs someone has given us. Singing original material gives us the chance to take something and work it up without much influence from a previous recording. We can really make it our own."
The group wrote a song from Ephesians 6 to help encourage the Body of Christ. Katy said, "We hoped to remind people that God provides a full defense line for us to use. Here are a few of the lyrics:
Watch out brothers, on your own you're not able to stand
There's power in the darkness that can overtake a man
Oh, the enemy is real, but my God holds him at bay
Soon his people will be rescued but until that final day
Stand firm with a belt of truth around your waist
Fix the breastplate of righteousness firm in place
Have your feet fit and ready in the boots of peace
Take up your shield of faith above all things
Grab your helmet of salvation and your Spirit's sword
You're fit to fight a raging war, this is the armor of the Lord."
A pastor sent an email to The Purple Hulls, letting them know how much the Lord used their music. He had been struggling with discouragement and the songs gave him the boost he needed to keep preaching the Word of the Lord.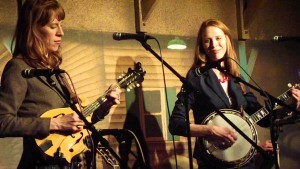 Another time a professing atheist wrote to them and shared how their music had opened his heart to the Gospel. Penny said, "We keep in touch with him and believe the Lord is doing a work in his heart. It's a privilege to have our music used in such a way. We have had many testimonies shared with us, and it's always encouraging to hear them. It's always amazing to think the Lord will use us as His hands and feet. The fact the Lord is able to minister to people's hearts through music is what keeps us going."
Katy added, "The Lord is continuing to open doors for us to share our music and message with folks. There is nothing better than that."
Fans can keep up with group on Facebook at www.facebook.com/thepurplehulls or visit their website at www.thepurplehulls.com. Their music is available on iTunes and Amazon.
By Dixie Phillips
First published by SGN Scoops digital magazine in December 2014.
For current features visit http://www.sgnscoops.com