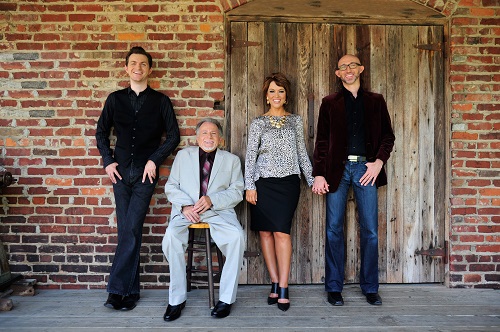 Hiltons, VA  Known for their string of number one songs, the award winning and Dove nominated Browders have once again made news with their latest number one song on the Singing News Chart. Not since the Dove Brothers did it eight years ago has a song held onto the number one position for two months in a row.
"He Took The Nails", penned by Matthew Browder and Mike Upright hit number one for the month of April and now again for the month of  May. Southern Gospel Music has not had this much excitement in a long, long time. The song was also on the Absolutely Gospel Music Weekly Chart for three consecutive weeks and in the top three for three months.
Great songs and great singers make number one songs, and the Browders consistently produce number one songs.  This was their fourth release of a single and their fourth number one from their current project titled Time Machine.
In other news, the Browders have obtained two Singing News Fan Award nominations for Favorite Mixed Group and Favorite Band. The Browders continue to prove that talent and hard work will bring about success and open many doors for ministry.
Matthew Browder commented, "A Fan Award nomination is a blessing because it means the people who listen to our music have chosen to honor us by putting our name on a ballot. We appreciate everyone who took the time to vote."
Second round voting will be in the July issue of the magazine.
You can find out more about the Browders by going to http://www.thebrowders.com or https://www.facebook.com/pages/The-Browders-Friends .
Contact the Browders by E-mailing sonya@thebrowders.com or Twitter at https://twitter.com/browdersmusic .
To book The Browders contact Beckie Simmons Agency at http://www.bsaworld.com or call 615-595-7500